Are you looking for awesome vegan recipes to grill this summer, but don't really know what to throw on the grill?
Don't worry! We got you covered with our free "10 vegan recipes to grill this summer" cookbook!
10 delicious and simple vegan summer recipes are waiting for you. From grilled vegetables to Swiss campfire bread on sticks and delicious salads – we have got it all covered.
All you have to do is join our list and you will receive your free copy!
What is waiting for you?
Receive a free e-book with 10 awesome recipes
Compatible on all devices and suitable for printing
Always receive the latest recipes directly to your mailbox
Never miss a recipe again
Exclusive access to our newsletter – only for real foodies! ????
Grab your free e-book NOW with 10 delicious & vegan barbecue recipes for this summer!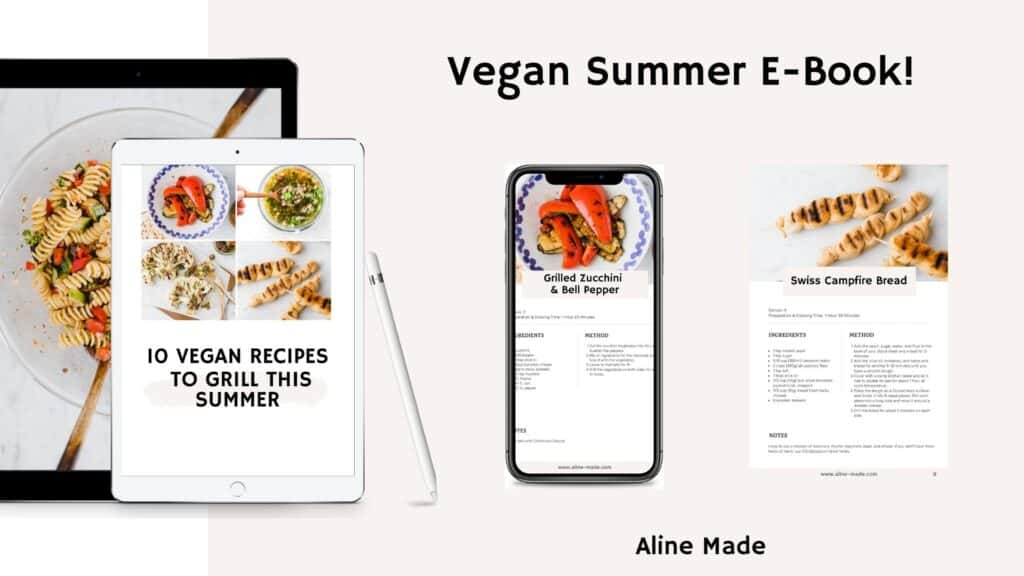 What are you waiting for? Sign up!