Do you like to eat salad with a mediocre dressing? NO, me neither.
That's why you need to know my personal recipe for the Best French Dressing.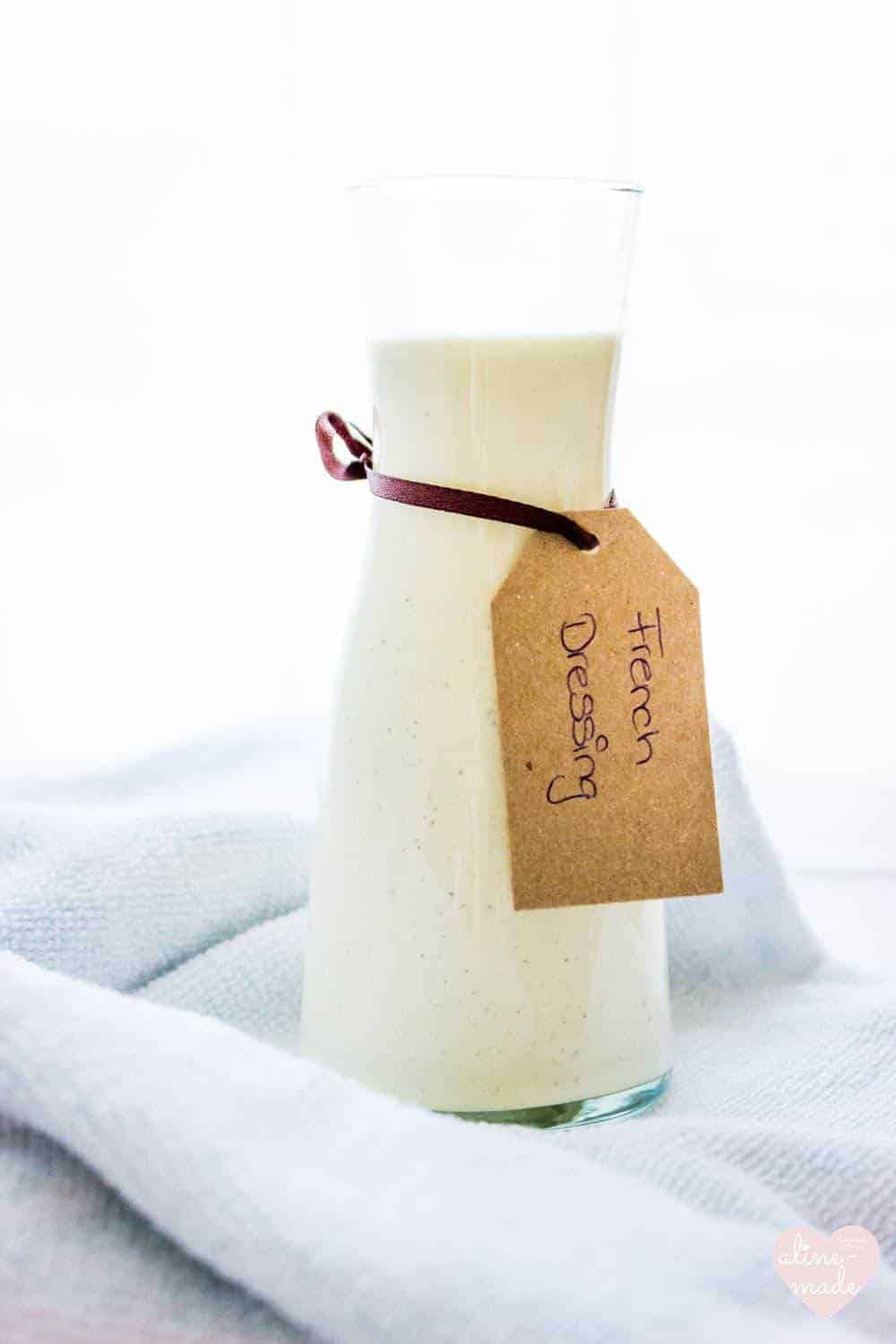 It is a must to have a repertoire of a few basic salad dressings, one of them is the classic French Dressing. It goes with green salad, lamb's lettuce (very good with cooked eggs and croutons), pasta salad or just drizzled into an oven warm pita bread ❤
You can prepare it on the weekend when you have time and store your ready to use French Dressing in your fridge for busy workday dinners.
It is not too complicated to make it and such a good alternative to the storebought salad dressings. I must admit, I do like the taste and creamy consistency of store-bought French Dressing, but I just do not like processed food. You need to have a food processor at home or an electric spice grinder, otherwise, it won't turn white and creamy. I use the spice grinder from Kenwood, this works just fine for me, although I have to blend it in 3 steps as my spice grinders maximum volume is slightly under 200 milliliter.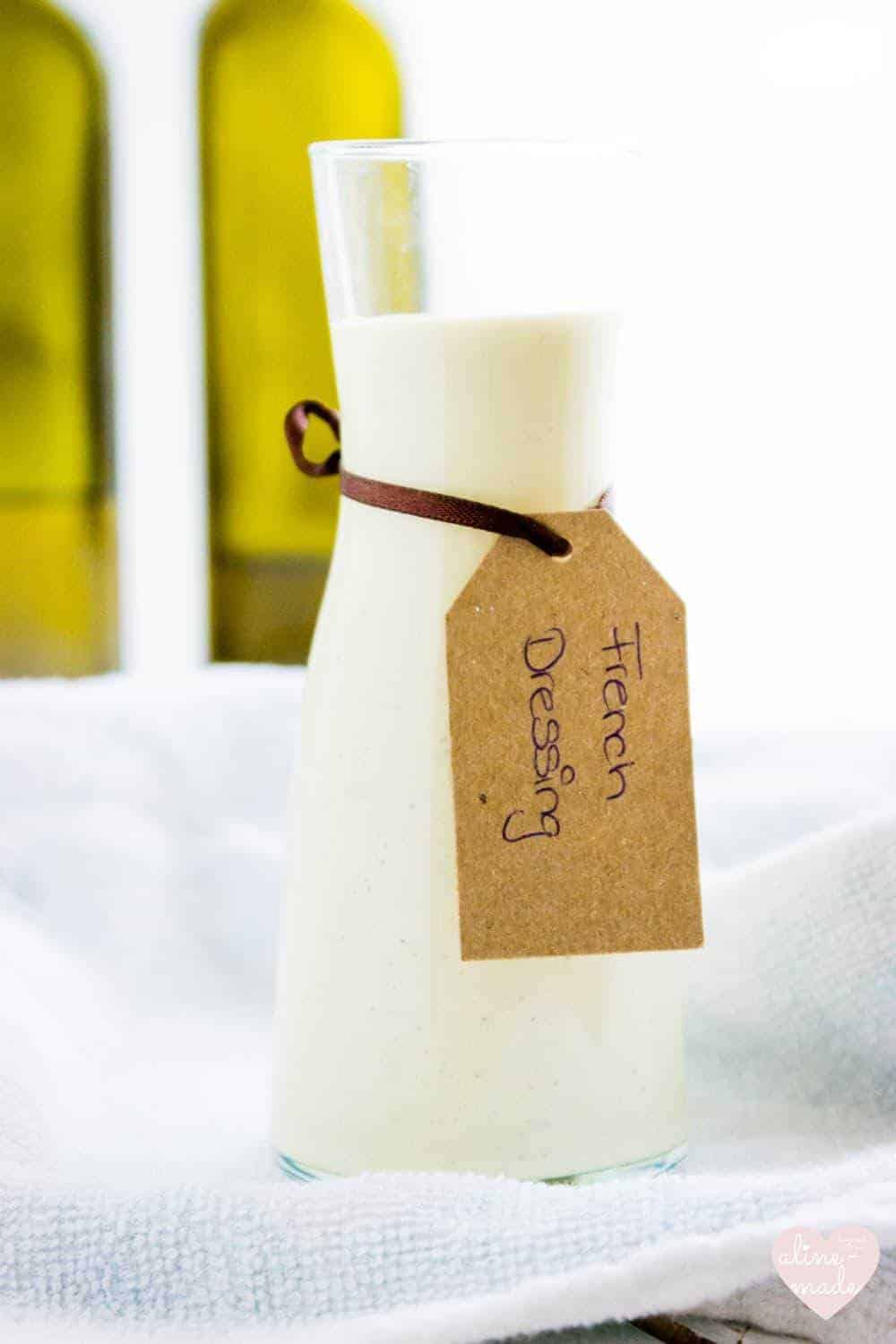 Best French Dressing
Homemade French Dressing - With egg yolk, oil, vinegar, onions, garlic, and mustard. Goes with every salad or dipped with bread.
Total Active Time
20
minutes
Ingredients
1

clove

garlic

1

onion

100

ml

vegetable stock

1

egg yolk

1

tbsp

mustard

1

tbsp

lemon juice

1

tsp

sugar

100

ml

apple vinegar

50

ml

olive oil

200

ml

sunflower oil

0.5

tsp

salt

pepper
Method
Slice the garlic clove and onion very thin and cook them with the vegetable stock in a little pan over medium heat for 10 minutes - it should simmer slightly.

Place it in a bowl and let it cool down for 5 minutes.

Meanwhile, add the egg yolk, mustard, lemon juice and sugar in a blender and add the cooled down garlic-onion mixture. Blend well for 2 minutes.

Add the vinegar, oils, and salt to the blender and blend again for about 5 minutes. The mixture should now be white and very smooth and creamy. If it's too liquid, you can blend it again for a few minutes.

Season it with black pepper and some more salt if needed.

Pour the French dressing into a glass jar and store it in the fridge for up to 2 weeks.
Nutrition Facts
Best French Dressing
Amount Per Serving
Calories 4744
Calories from Fat 4599
% Daily Value*
Total Fat 511g 786%
Cholesterol 390mg 130%
Sodium 3505mg 146%
Potassium 467mg 13%
Total Carbohydrates 40g 13%
Protein 9g 18%
* Percent Daily Values are based on a 2000 calorie diet.