*This post may contain affiliate links.
Chia Pudding Recipe – super simple, super delicious, and super healthy! A vegan and healthy breakfast for a powerful morning!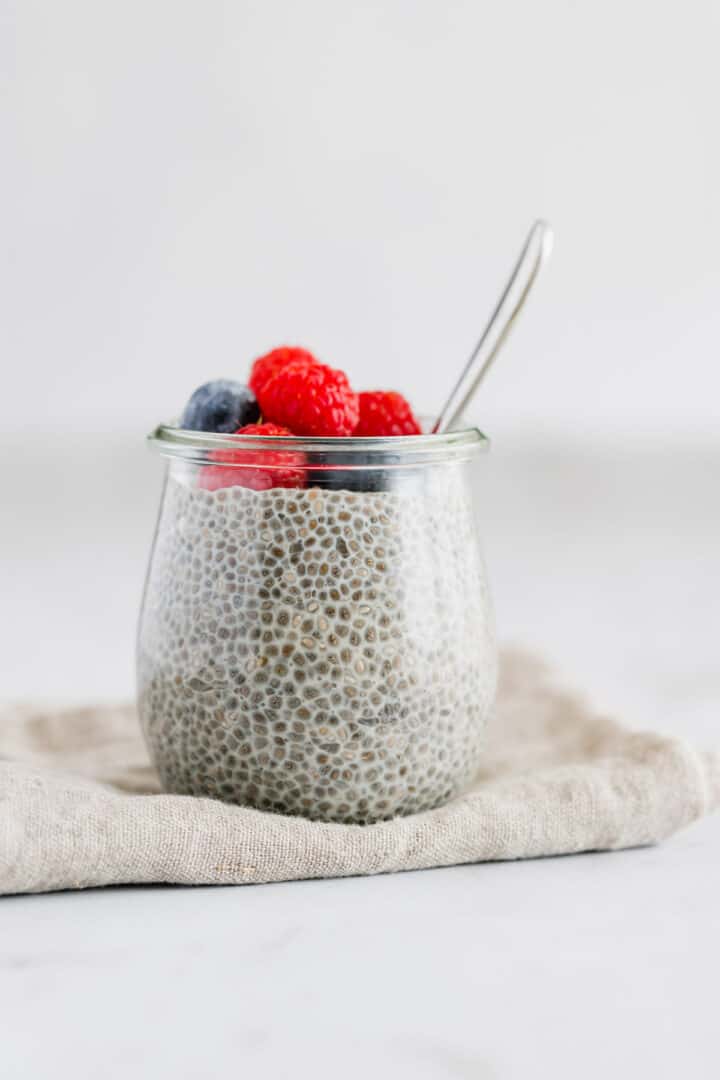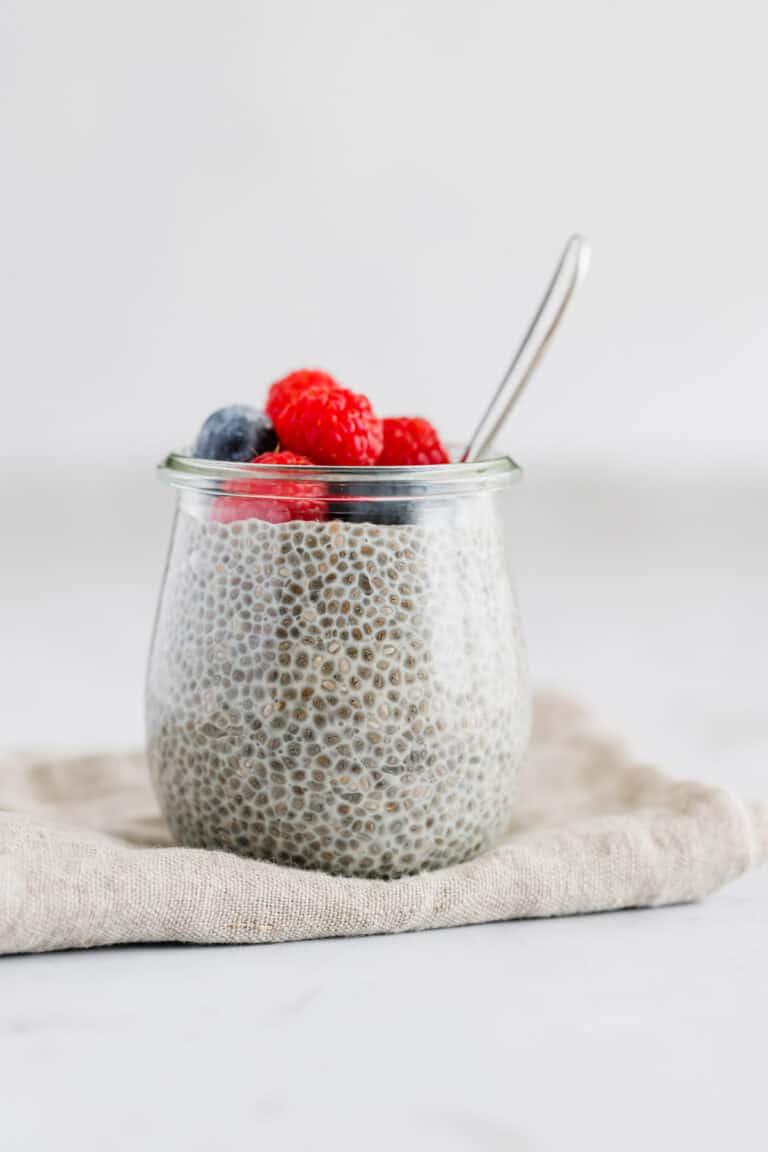 This vegan chia seed pudding recipe is made with black chia seeds and non-dairy milk. I love to add some maple syrup to make it sweet and a tiny bit of vanilla extract for extra flavor.
That's it! All you need to make this breakfast recipe are 4 ingredients!
The great thing about this breakfast recipe is that you can prepare it the night before. All you have to do for overnight chia pudding is to let it soak overnight in the fridge.
It's actually the same principle you might already know from making overnight oats.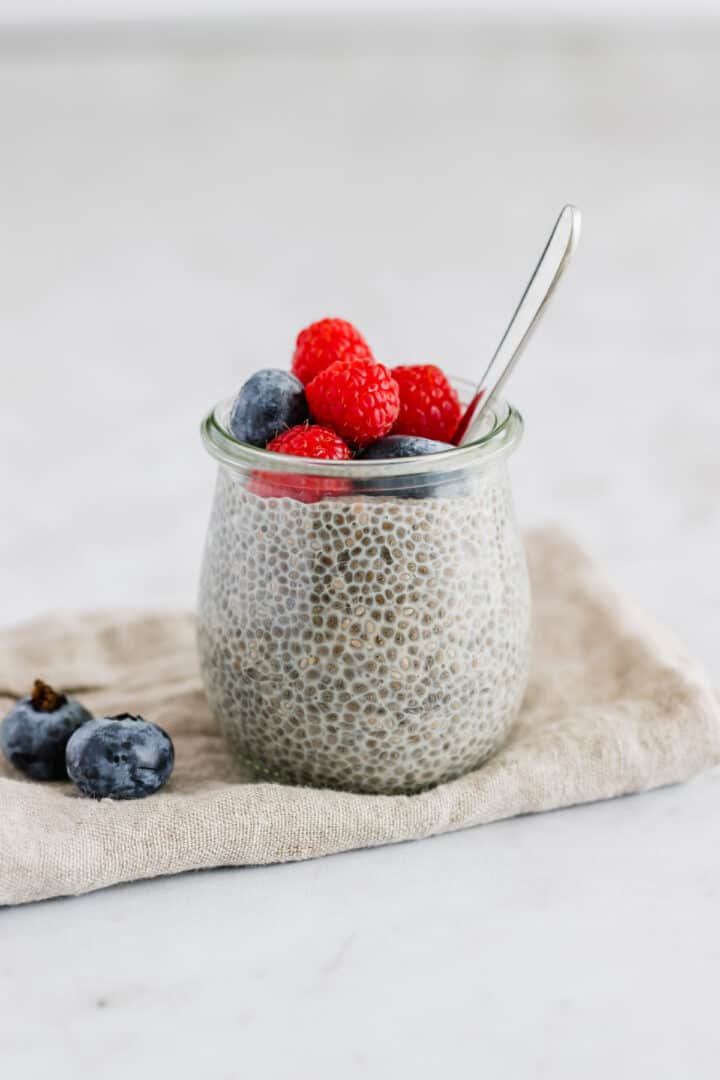 It tastes a little nutty, and the consistency is like pudding. Chia seeds stick together very well. Despite the long soaking time, the seeds still have a slight bite. I think this is what makes the taste of chia seed pudding so unique.
You can serve it with fresh fruit, berries, chocolate flakes, nut butter, or any topping of your choice.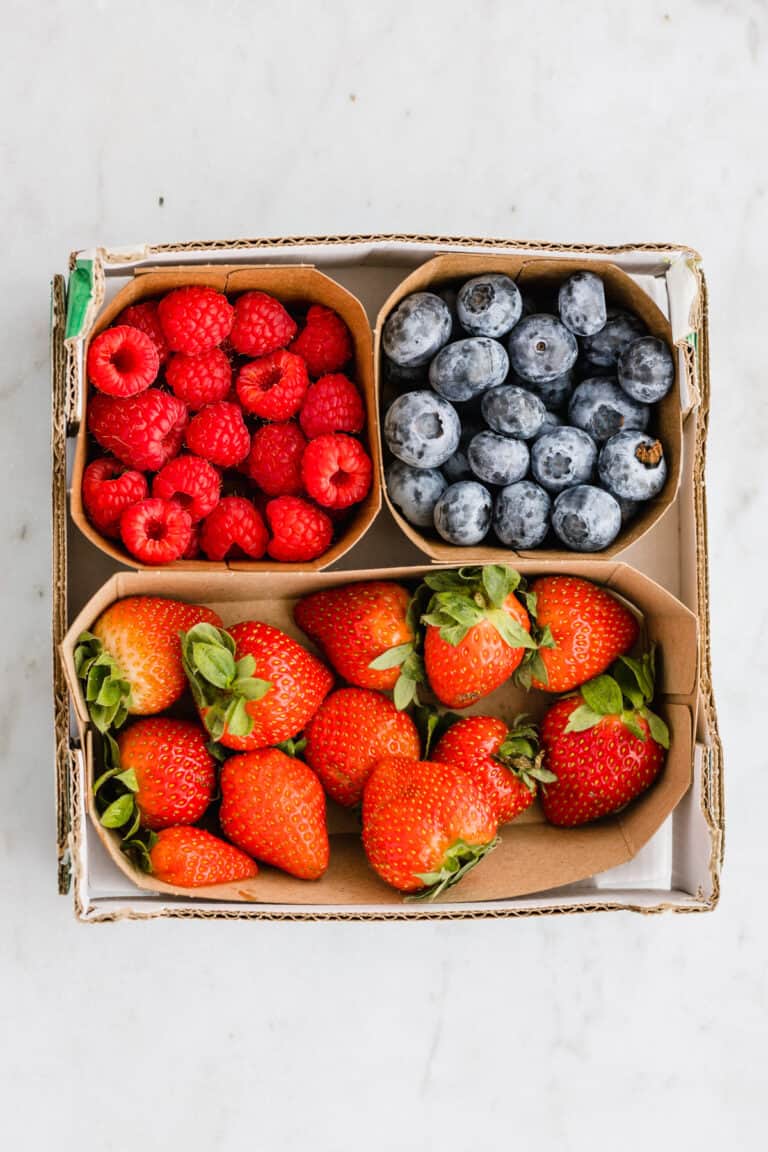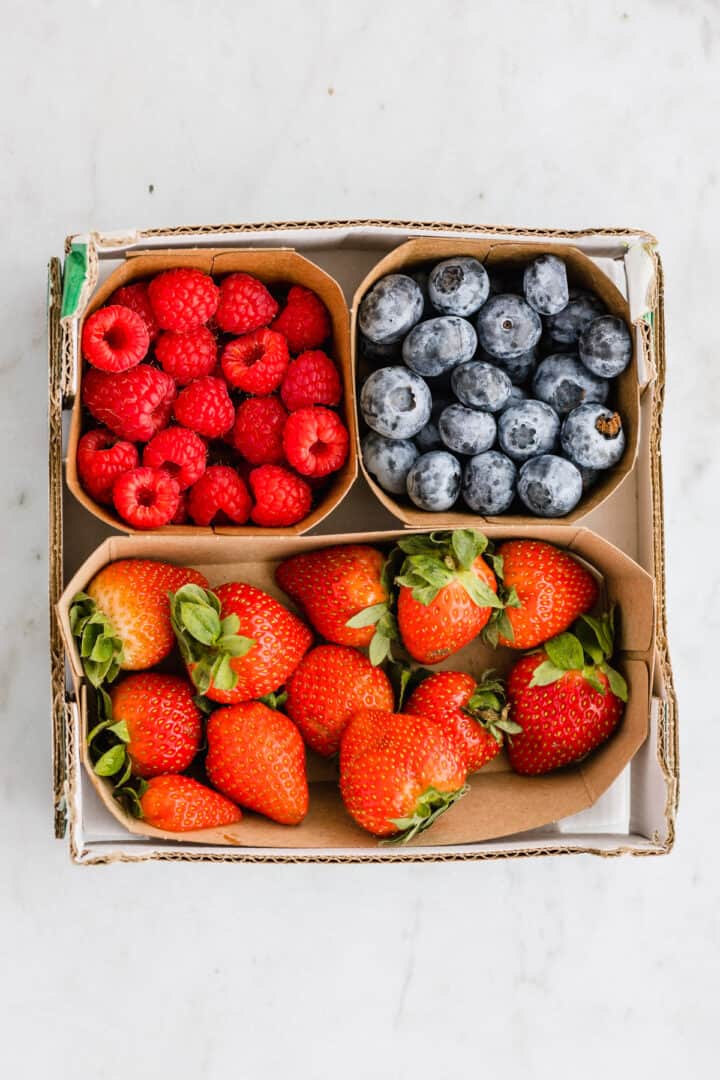 By the way, you can also serve this pudding as a healthy dessert! 😉If so, you might want to try this popular chocolate chia pudding version.
What are Chia Seeds?
Chia seeds are small black seeds that swell up when liquid is added. It is incredible how a small amount of these seeds can noticeably increase in volume.
It is hard to imagine a healthy diet without them because they offer so many advantages.
Advantages of Chia Seeds
Full of vitamins and minerals
High in protein, calcium and omega-3 fatty acids
Long-lasting feeling of fullness
Support digestion
Improve your skin appearance
Furthermore, you can also use them as a vegan egg substitute for baking.
The chia pudding benefits can't be denied! So if you want to give Clean Eating a chance, try to incorporate it into your morning routine.
By the way, chia seeds come in black and white, but the difference between those two is minimal. The black ones are usually broader available in grocery stores, and that's exactly why I use them in my recipes.
Storage Tip: Fill them into an airtight glass jar for storage.
→ Please don't underestimate the volume of the seeds. It looks like only so little when you add them to a recipe. But you must remember that they increase in volume noticeably after about 1-2 hours when liquid is added.
How To Make Chia Pudding Recipe – Tips & Tricks
→ Make sure to check out the recipe video! You can see how to make this delicious vegan chia pudding recipe in less than a minute.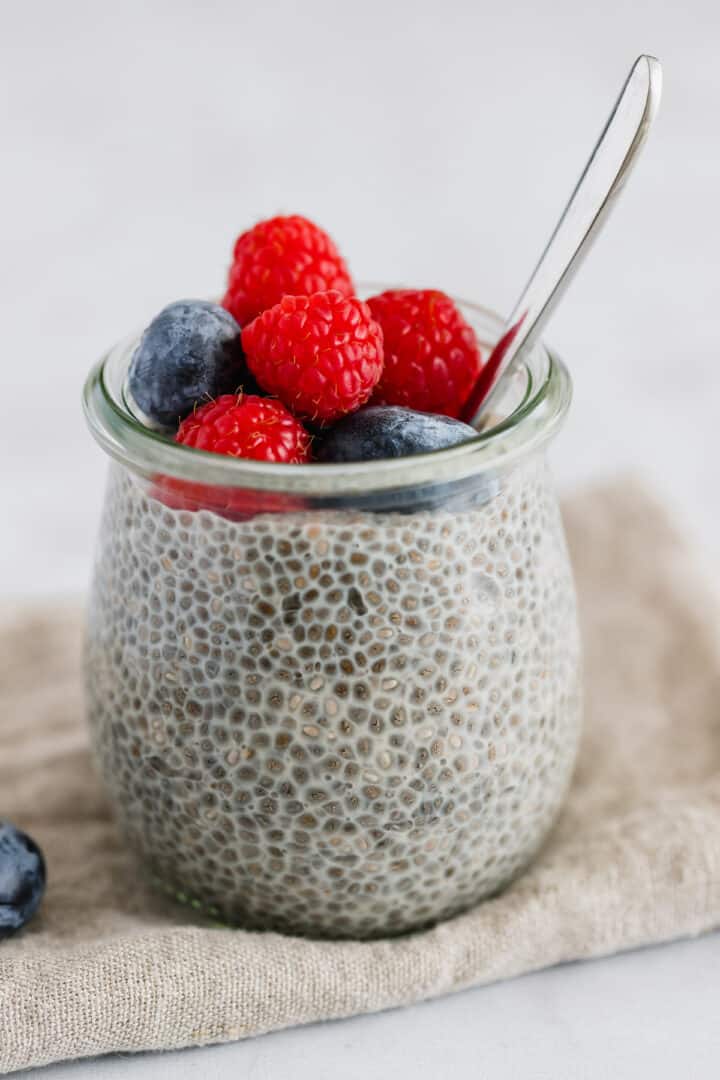 Soaking Time: The recipe is undeniably super easy and fast to prepare. The only thing you need to keep in mind is that the Chia seeds need to soak before you indulge them. Which means you need to prepare the recipe at least 2 hours in advance.
I always prepare it in the evening and leave it to soak overnight in the refrigerator.
Stir Them Twice: It is important to stir the seeds thoroughly with the rest of the ingredients. The best result is obtained by stirring it again after 10 minutes. Then, refrigerate for at least 2 hours.
The seeds like to settle on the ground and clump together quickly. So if you only stir it once, the seeds may not swell evenly and form lumps. It's not tragic if you forget yet makes a distinguishable difference.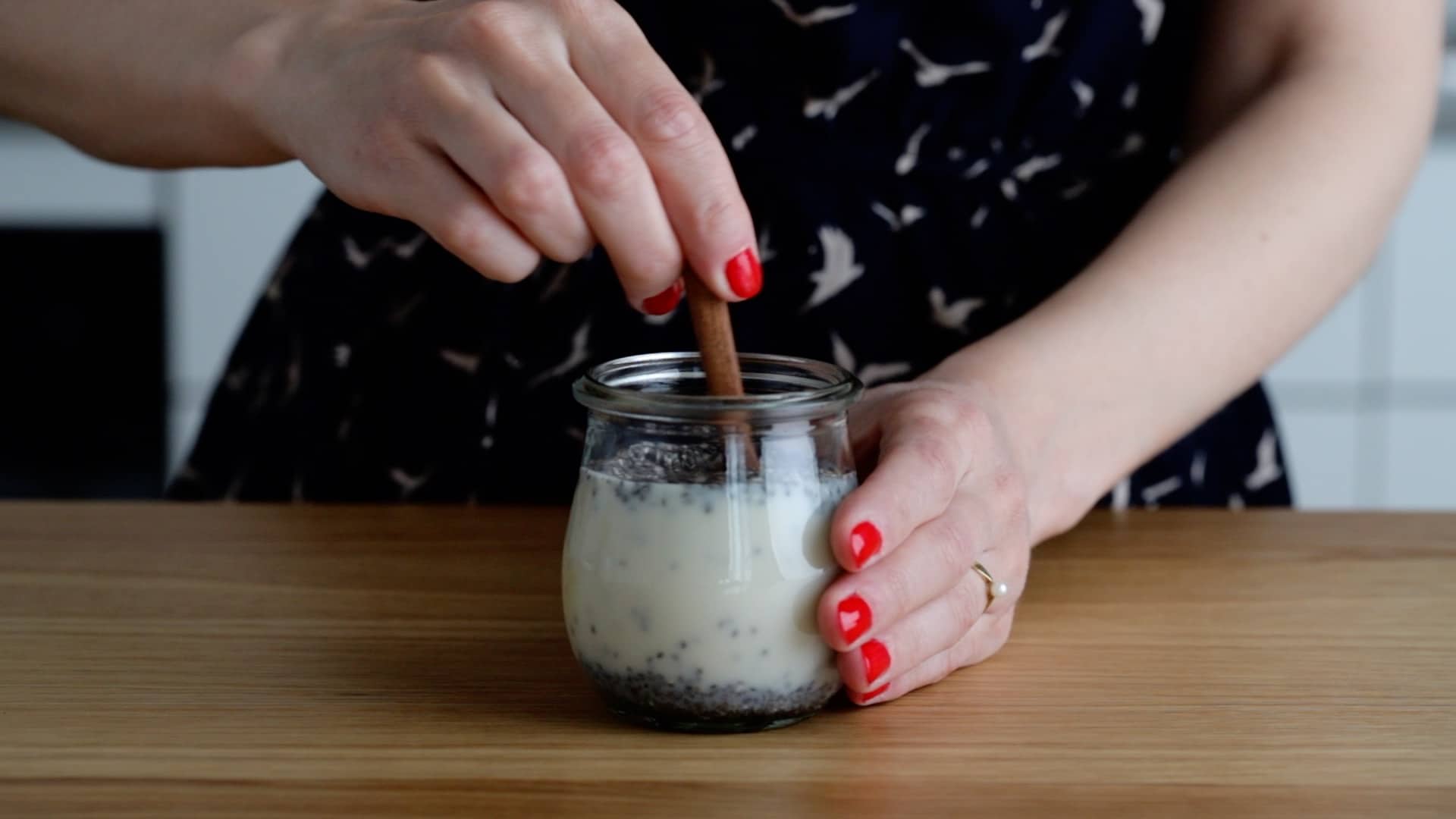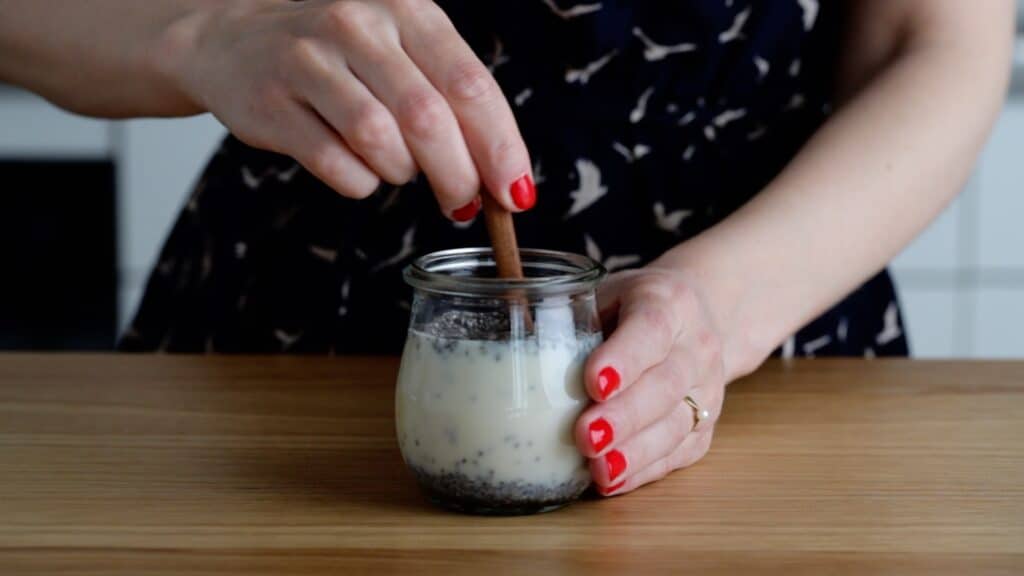 Shake It Baby: Option 2, as you can see in the video, is to add all ingredients in a mason jar and shake it well with the lid on. Make sure that the lid sits tight. 😉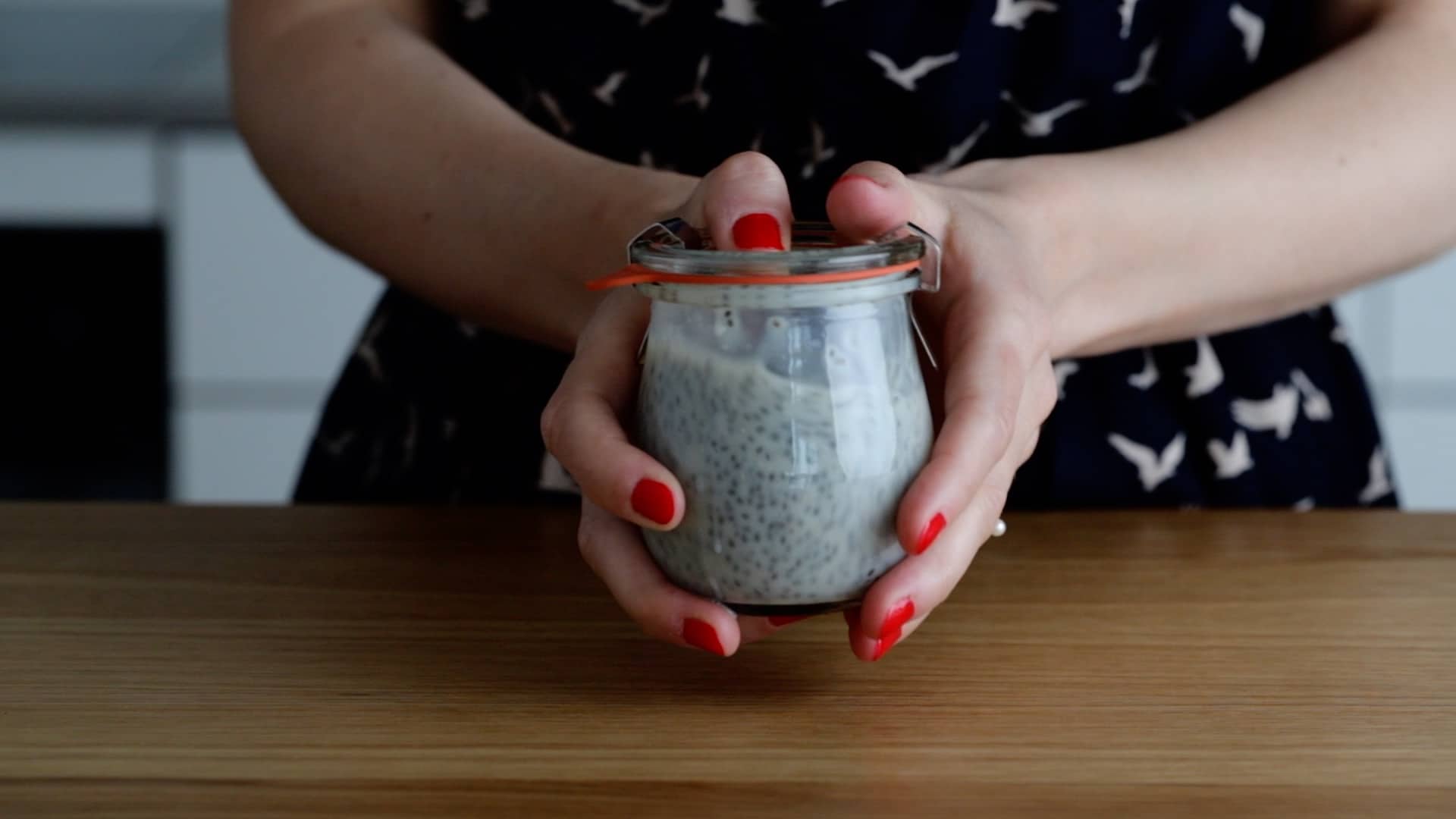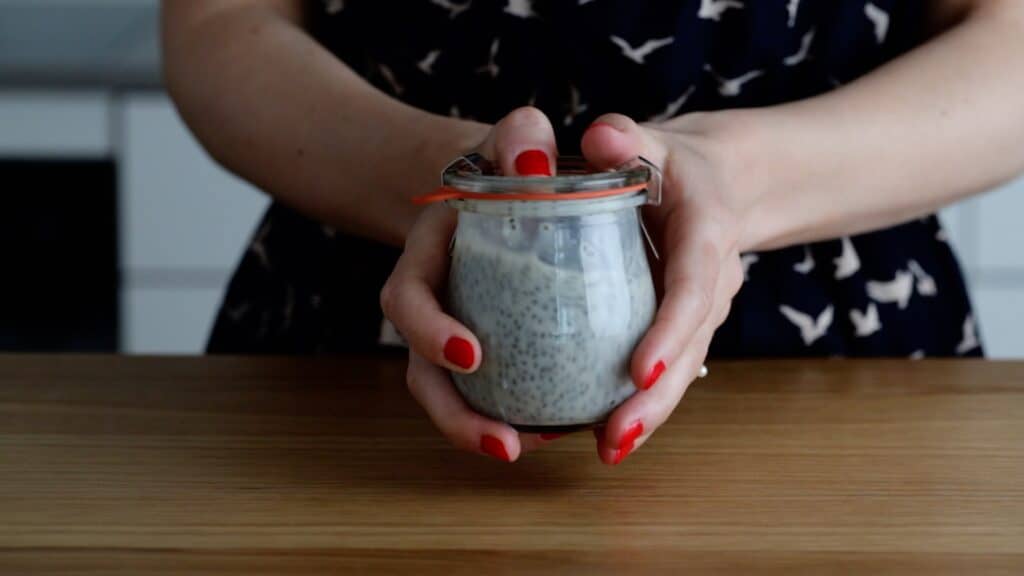 Topping Suggestions: What your heart desires! There is no right or wrong! I prefer mine with chopped fresh fruit! Berries, shredded coconut flakes, chocolate flakes, nuts, nut butter, fruit jam, or even stir in some protein powder. Seriously, no rules!
Sweetener: Use maple syrup, agave nectar, date syrup, or sweetener of choice. You can even use fruit jam to sweeten it.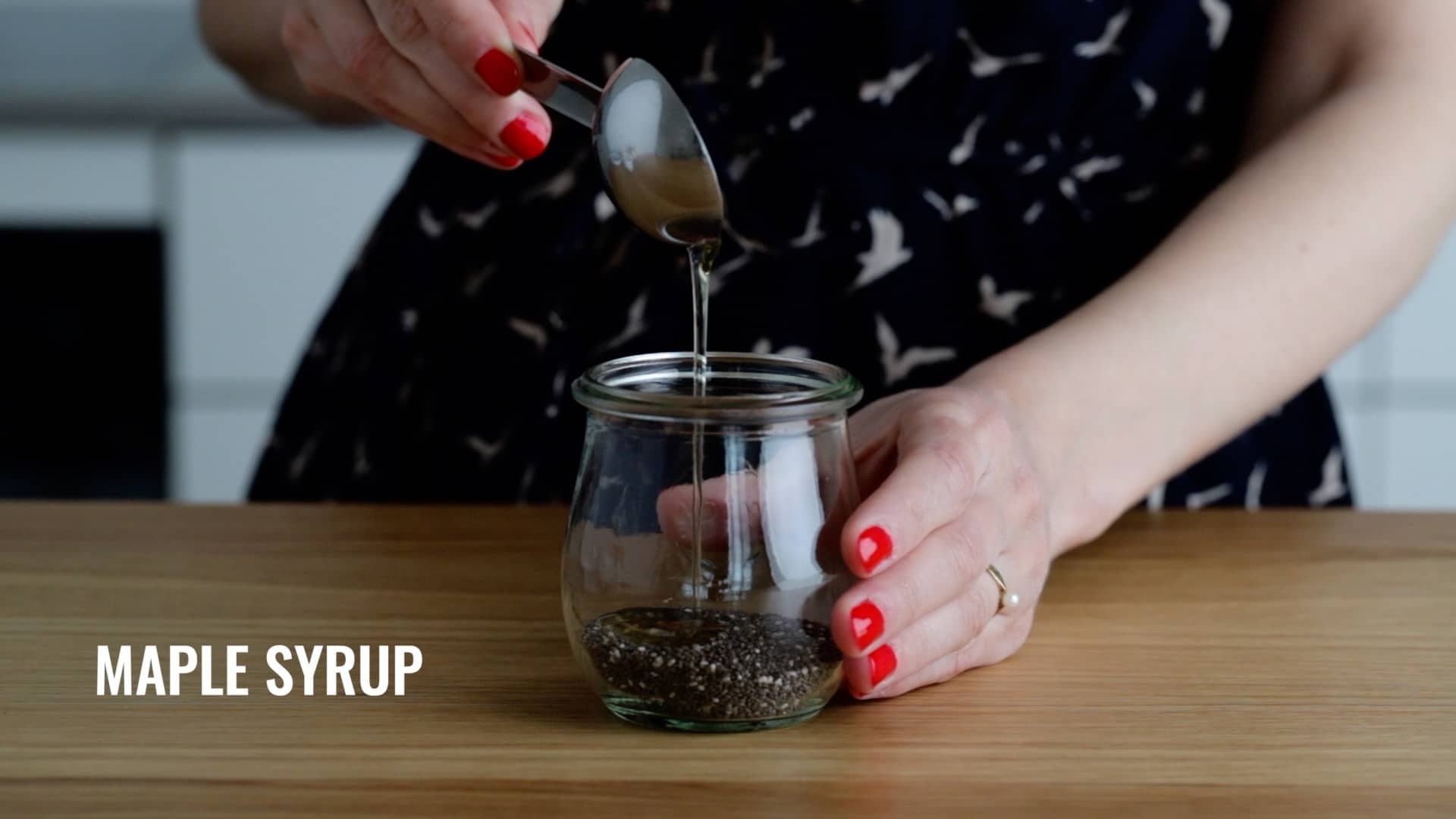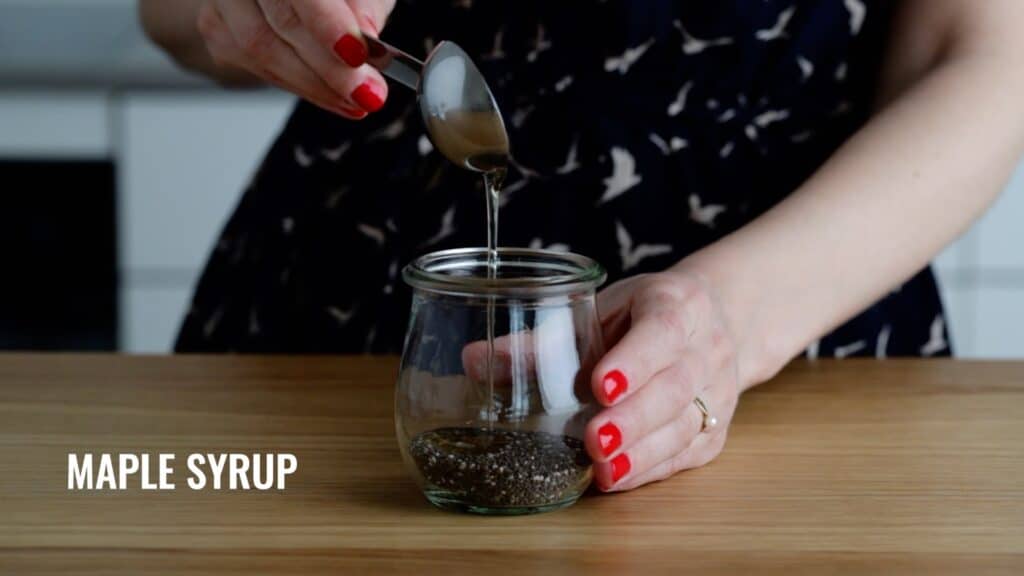 Vanilla Extract Substitution: Use vanilla-flavored milk instead of vanilla extract.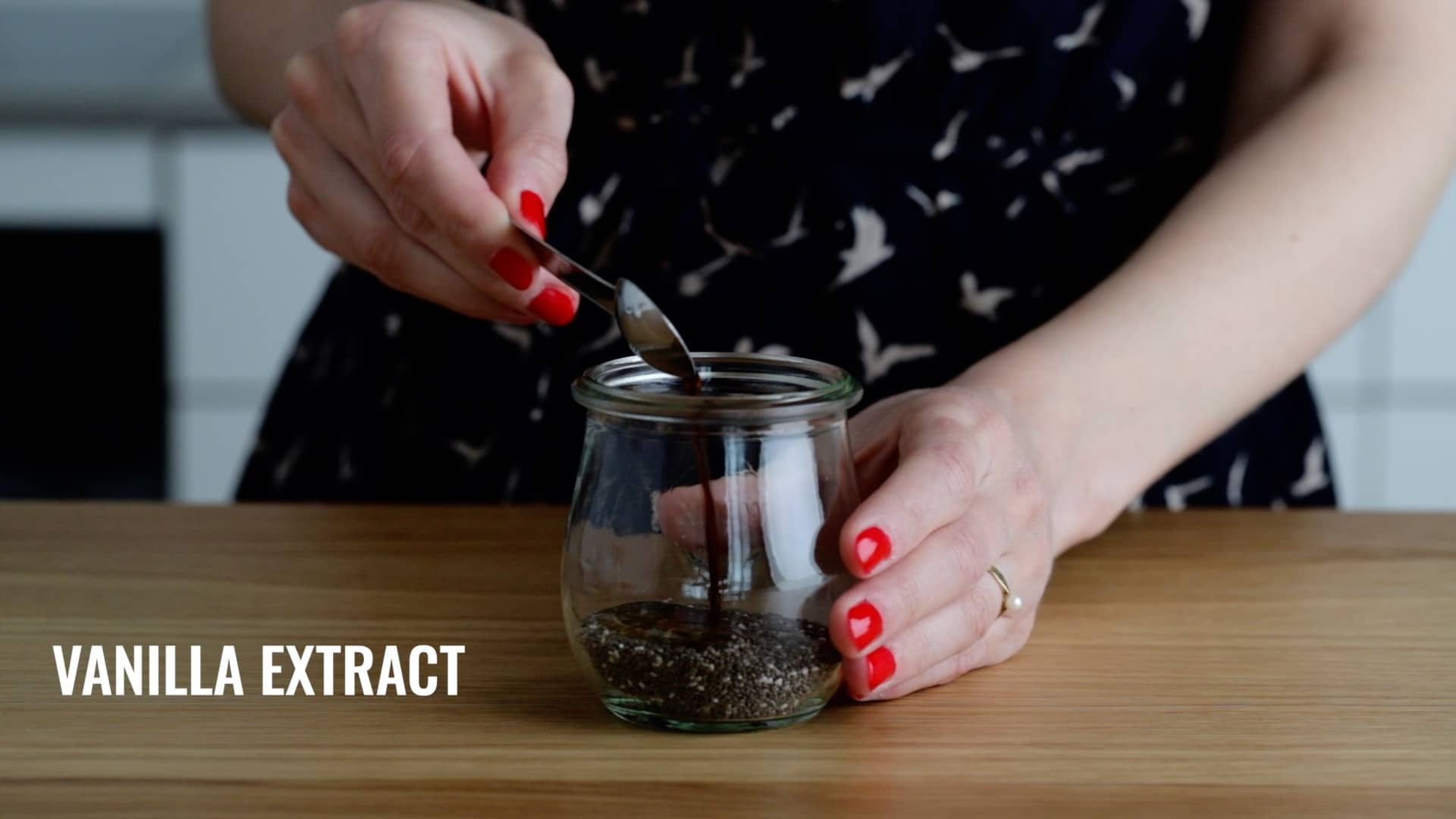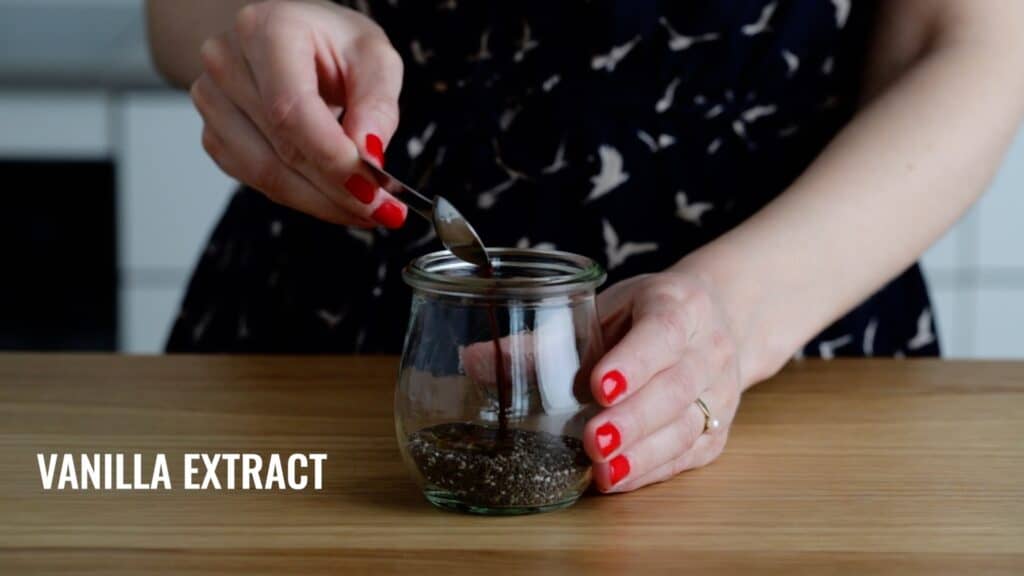 Which milk should I use? I always make mine with oak milk, but it does taste excellent with every dairy-free milk. Use soy milk, nut milk such as cashew milk or almond milk, or whichever you have in your fridge. Water is an option too but does make it taste a little bland.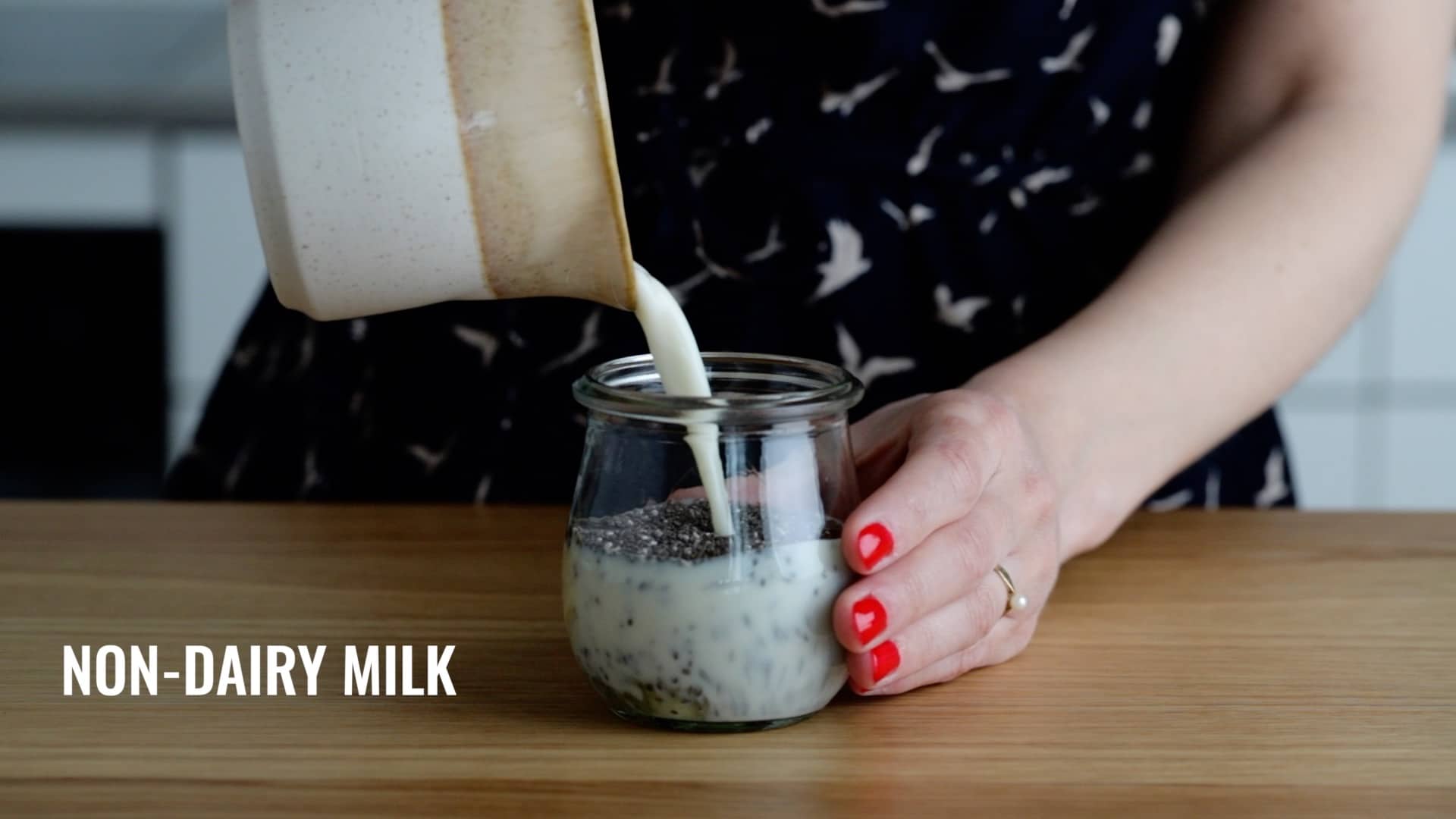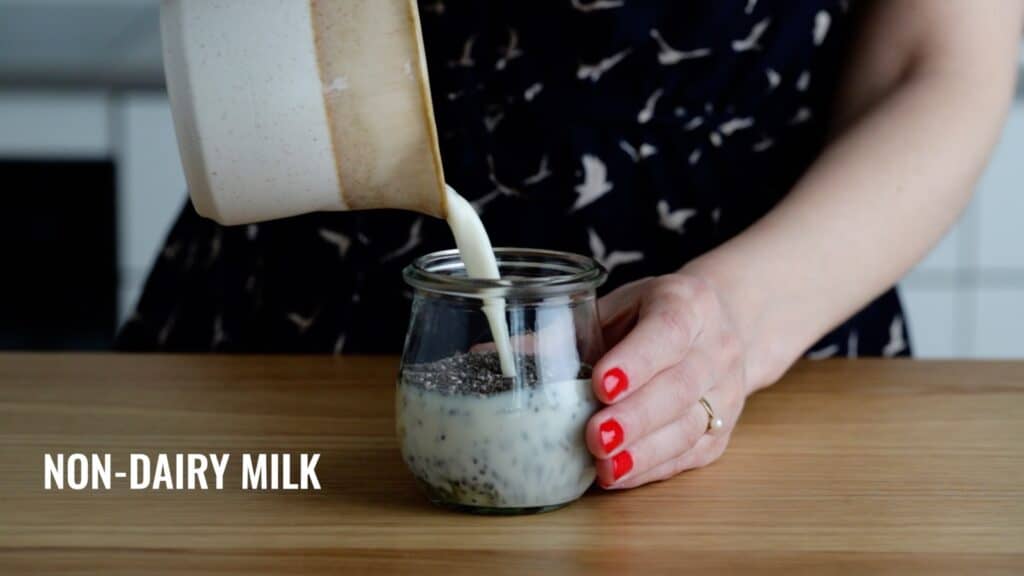 Do you want to serve it as a dessert? Try it with coconut milk. This rich and fatty milk makes an excellent chia coconut dessert! 😉
Do you like it creamy? Stir in some yogurt.
How long does it keep fresh? Various sources recommend that you can keep Chia seed pudding for up to one week if stored in the refrigerator. However, I think it does taste the best fresh and eaten within two days. Since it is so easy and quick to make, I recommend preparing it fresh every evening.
More Breakfast Recipe You'll Love:
Did You Try This Recipe?
I would love it if you leave me a 5-star rating or comment. This way, I better get to know which recipes you like and can make more of them.
Please follow me on Facebook, Instagram, and Pinterest to see more tasty shiny food pictures! I would be thrilled to welcome you to my community!
📖 Recipe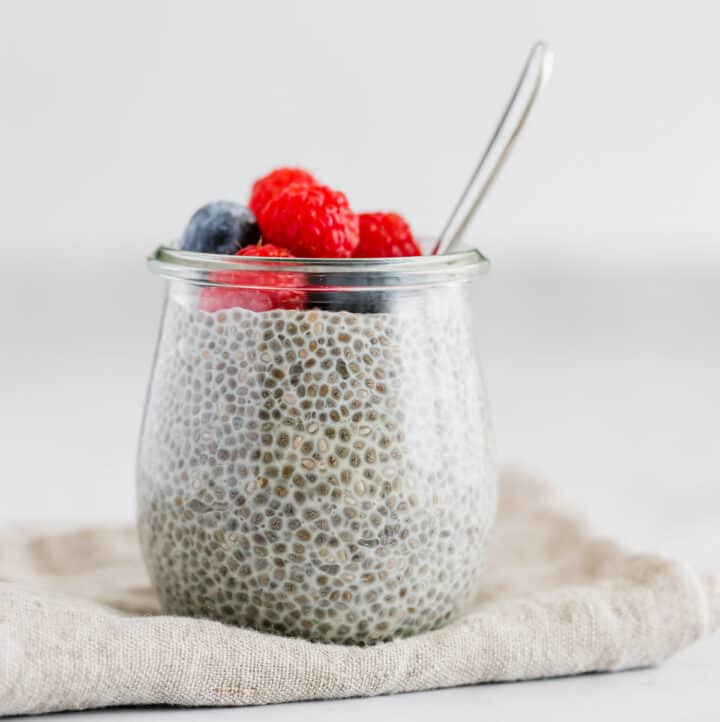 Chia Pudding
Chia Pudding Recipe – super simple, super delicious, and super healthy! A vegan and healthy breakfast for a powerful morning!
Click on the stars to leave a vote!
Instructions
Add all ingredients in a mason jar and stir well or close the lid and shake well. → For the best result, stir it a second time after 10 minutes.

Store it for at least 2 hours or overnight in the refrigerator.

Serve with fresh fruits or topping of choice.
Notes
Keeps fresh for up to two days stored in the refrigerator.
Topping Suggestions: Fresh berries, chopped fruits, fruit jam, chocolate flakes, nut butter, nuts, or whatever you like.
Recommended Products
Nutrition
Calories:
240
kcal
|
Carbohydrates:
36
g
|
Protein:
6
g
|
Fat:
9
g
|
Saturated Fat:
1
g
|
Sodium:
62
mg
|
Potassium:
202
mg
|
Fiber:
9
g
|
Sugar:
22
g
|
Vitamin A:
246
IU
|
Calcium:
346
mg
|
Iron:
3
mg
Did you make this recipe?
Let me know by leaving a recipe rating below, or by tagging @aline_made on Instagram. I love seeing your beautiful creations!