Vegan chocolate mousse made with aquafaba is the perfect dessert for all vegans, or for those, who don't like fresh eggs in their dessert. If you don't know aquafaba, it is the water from drained chickpeas. The easiest way is to buy a can of chickpeas. You can drain them over a large bowl with a sieve and use the drained water right away for this vegan chocolate mousse. Make a hummus or falafel with the chickpeas, don't throw them away. Aquafaba works like egg whites, it will form stiff white peaks when whisked for a few minutes with an electric mixer.
Look how fluffy this vegan chocolate mousse with aquafaba is!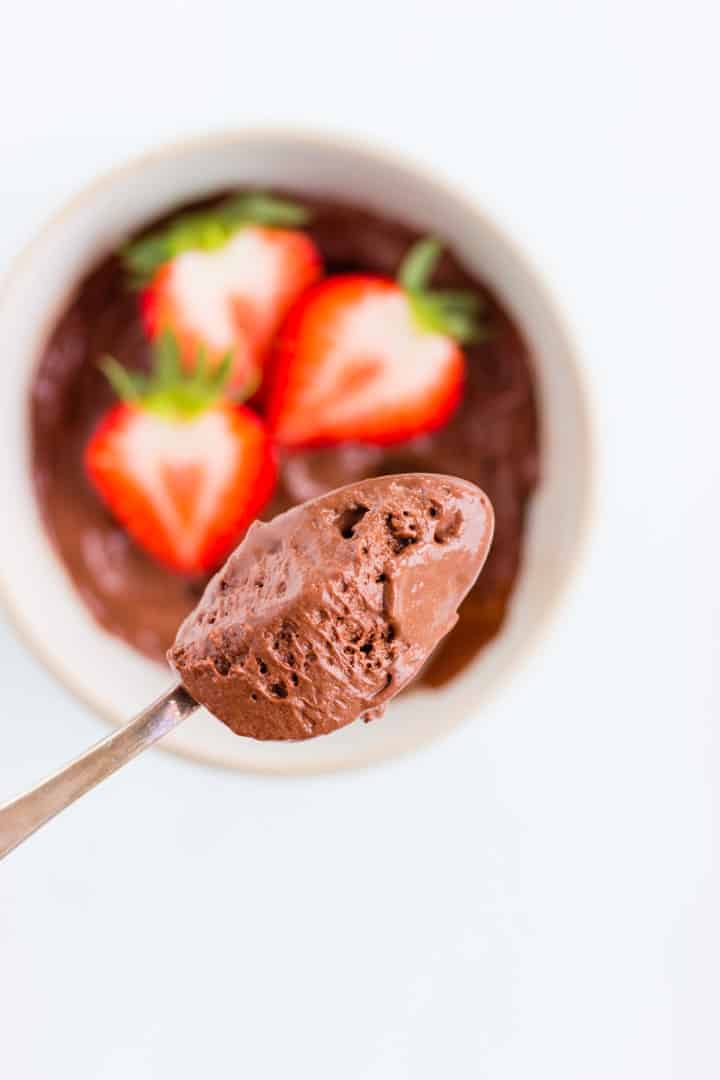 Adding some lemon juice helps the aquafaba to turn out in stiff peaks, but make sure all your tools are soap free. I didn't have any problems when making this vegan chocolate mousse with aquafaba, but I did hear from several sources that soap rests on your tools can prevent it from getting stiff.
You might also like this vegan avocado banana chocolate mousse recipe.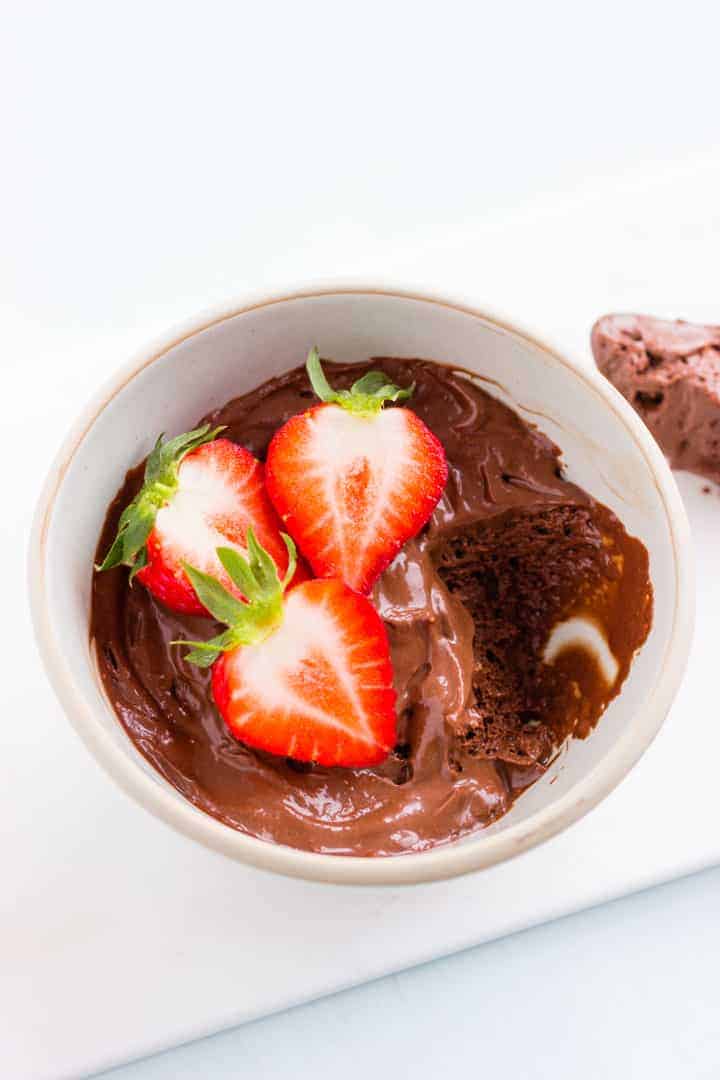 Vegan Chocolate Mousse with Aquafaba
A vegan chocolate mousse made with aquafaba, the water of chickpeas.
Ingredients
160

ml

aquafaba

2

tsp

lemon juice

120

g

dark chocolate

2

tbsp

coconut oil

2

tbsp

powdered sugar
Method
Add the dark chocolate and coconut oil in a little bowl and melt it in the microwave or over a water bath. Set aside to cool down.

Mix the aquafaba and lemon juice using an electric mixer until stiff peaks have formed. It took me 3 minutes at full power with my Kenwood.

When the chocolate mixture has cooled down, pour it slowly to the aquafaba while mixing gently with a spatula.

Add two tablespoon of powdered sugar and stir until everything is well combined.

Divide your chocolate mousse into two dessert bowls and refrigerate for at least 2 hours or overnight until you can serve it.
Nutrition Facts
Vegan Chocolate Mousse with Aquafaba
Amount Per Serving
Calories 508
Calories from Fat 351
% Daily Value*
Total Fat 39g 60%
Cholesterol 1mg 0%
Sodium 12mg 1%
Potassium 429mg 12%
Total Carbohydrates 35g 12%
Protein 4g 8%
* Percent Daily Values are based on a 2000 calorie diet.